China's Outrage Over Japan's Fukushima Wastewater Discharge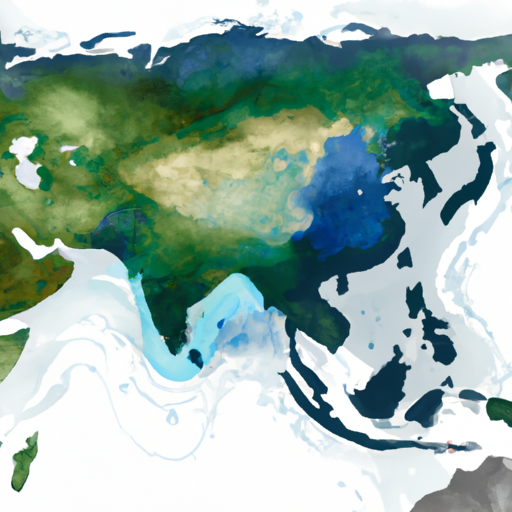 China Criticizes Japan's Wastewater Discharge from Fukushima Nuclear Plant
Japan's recent release of treated wastewater from the Fukushima Daiichi nuclear power plant into the Pacific Ocean has sparked outrage and hysteria in China. Social media and Chinese news media have launched a seemingly coordinated campaign to express concerns about radiation dangers posed by Japan's actions. While China is not the only critic, it has been the most vocal, with its foreign ministry accusing Japan of being an ecological system saboteur and polluter of the global marine environment. Chinese customs authorities have also banned aquatic products from Japan, despite being the biggest market for Japanese seafood exports. Reports of harassment against Japanese citizens in China have emerged as a consequence of this controversy.
However, scientists argue that the health effects of the wastewater on the marine environment and seafood consumers are negligible. It is worth noting that similar discharges have been happening for years in nuclear power plants worldwide, including those in China. After treating nuclear wastewater, the remaining radioactive elements are typically tritium and carbon-14, which are already naturally abundant. The water is then diluted to acceptable levels and disposed of by releasing it into the ocean. In the case of the Fukushima wastewater, it is diluted to around 15% of the World Health Organization's maximum level for drinking water.
The operator of the Fukushima plant, TEPCO, has committed to releasing no more than 22 trillion becquerels of tritium per year. Comparatively, other nuclear power plants globally have discharged water with higher radioactivity levels. For example, the Diablo Canyon Power Plant in California released liquid effluents containing about 95 trillion becquerels of tritium in 2022, and the Heysham B Power Station in England released approximately 396 trillion becquerels of tritium in 2019.
While the United States and the United Kingdom support Japan's release plan, as does the International Atomic Energy Agency, China continues to criticize Japan. However, data from the latest China Nuclear Energy Yearbook shows that Chinese plants discharged water with significantly higher levels of radioactivity in 2021. At least 10 nuclear plants exceeded the self-imposed annual limit for tritium release by more than 200 times.
Chinese officials argue that the circumstances of Fukushima's wastewater release are unique. They claim that the water that came into direct contact with the melted reactor cores in the Fukushima nuclear disaster is different from the water released by nuclear power plants in regular operation. However, experts refute this notion, stating that the remaining tritium's ultimate risk does not depend on how the water was initially contaminated.
Some speculate that China's strong opposition to Japan's wastewater discharge serves as a political distraction from domestic turmoil. With slower economic growth, record-high youth unemployment, and a crisis in the real estate sector, China may be seeking to redirect public attention away from these issues. Additionally, historical tensions between the two countries and Japan's strengthened military partnership with the United States contribute to strained relations.
In conclusion, while China strongly criticizes Japan's wastewater discharge from the Fukushima nuclear plant, most scientists argue that the health risks are minimal. Similar releases occur worldwide, including in China. The controversy surrounding this issue also highlights geopolitical rivalries and domestic concerns within China. If you want to stay informed about the latest news, visit Uni2Noticias and explore our other sections. Continúa informándote con nosotros.