Netflix's One Piece Teases Baroque Works Appearance in Live-Action Adaptation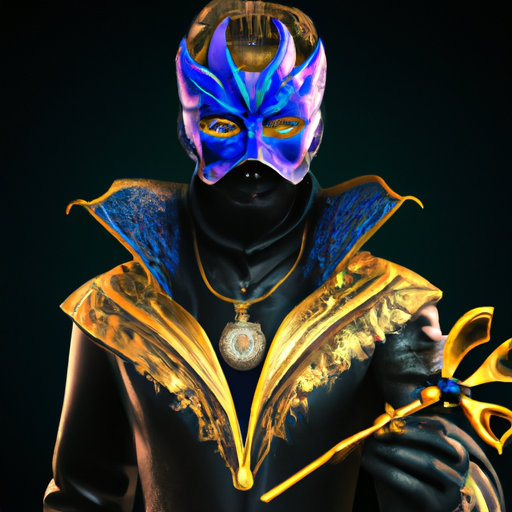 Netflix's live-action adaptation of the popular manga and anime series, One Piece, has been generating a lot of excitement among fans. The series, known for its epic adventure and memorable characters, is being brought to life in a new way. And it seems that the creators of the live-action version are not wasting any time in dropping hints about what may lie ahead.
One of the most exciting aspects of the One Piece series is its vast array of villains, each more formidable than the last. In the latest episodes of Netflix's adaptation, viewers were treated to a mention of Baroque Works, a notorious organization of criminals and assassins. This reference has sparked speculation among fans, hinting at a potential appearance of Baroque Works in a future season.
For those unfamiliar with the series, Baroque Works plays a major role in the "Alabasta Saga." Led by the enigmatic Mr. 0, also known as Crocodile, the organization poses a significant threat to the protagonists, particularly the Straw Hat Pirates, led by the main character, Monkey D. Luffy.
By including a mention of Baroque Works in the live-action adaptation, Netflix has given fans reason to believe that the story will continue to follow the manga and anime faithfully. This move serves as a nod to fans who have been eagerly awaiting the depiction of these fan-favorite villains on screen.
The inclusion of Baroque Works opens up a whole new world of possibilities for the live-action adaptation. Fans can look forward to witnessing the intensity and drama that comes with the conflict between the Straw Hat Pirates and this nefarious organization.
It's worth noting that Netflix's One Piece has not been without controversy. The series has faced criticism for its casting choices and deviations from the source material. However, the mention of Baroque Works represents a promising development that may help to alleviate some of these concerns.
As with any adaptation, it is important to approach it with an open mind and judge it on its own merits. The live-action version of One Piece has the potential to bring a fresh perspective to the beloved series, and it will be interesting to see how the story unfolds in future seasons.
In conclusion, the mention of Baroque Works in Netflix's live-action One Piece adaptation has fans buzzing with excitement. This reference serves as a tantalizing hint of what may lie ahead in future seasons, introducing the possibility of epic confrontations between the Straw Hat Pirates and this notorious criminal organization. If you're a fan of the series, be sure to stay tuned for further updates and watch out for the next season of Netflix's One Piece.
If you're interested in staying up-to-date with the latest news and developments, make sure to explore other sections on Uni2Noticias. Continue to stay informed with us.