T'Pol: The Captivating Vulcan of Star Trek: Enterprise | Uni2Noticias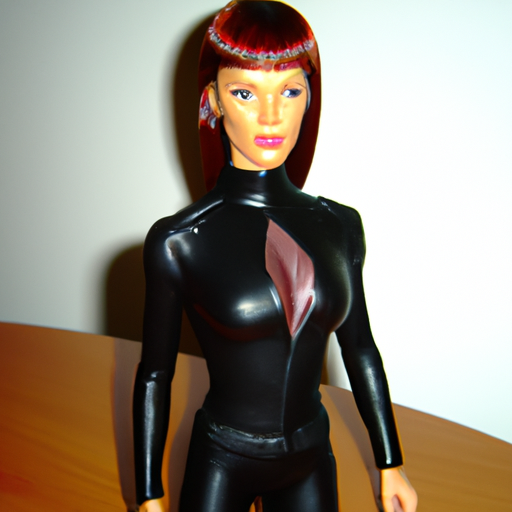 T'Pol, the Science Officer and First Officer of the NX-01 Enterprise, is a standout character in Star Trek: Enterprise, especially in episodes that challenge her Vulcan values. In this prequel series, set before the establishment of the United Federation of Planets, T'Pol's presence on the Enterprise becomes imperative as the Vulcans closely observe humanity's progress.
As the Science Officer, T'Pol brings her Vulcan intellect and logical thinking to the table. Played by Jolene Blalock, the character quickly became a favorite among fans for her complex portrayal and the intriguing dynamics she brought to the series.
In Star Trek: Enterprise, T'Pol is assigned by the Vulcans to serve as the liaison between Humans and Vulcans on board the NX-01 Enterprise. Captain Jonathan Archer, portrayed by Scott Bakula, leads the crew on their mission to explore space and establish contact with new civilizations. But T'Pol's presence on the ship is not without conflict.
Being a Vulcan, T'Pol is known for her adherence to logic and reason above all else. However, throughout the series, she finds herself in situations that challenge her beliefs and force her to confront her emotions. These moments not only provide depth to her character development but also showcase her versatility as an actress.
Some of the best episodes featuring T'Pol revolve around moral and ethical dilemmas, where she must make difficult decisions that go against her Vulcan upbringing. This brings a compelling dynamic to the show, as T'Pol's stoic nature clashes with the unpredictable nature of the other crew members.
T'Pol's journey on the Enterprise is filled with personal growth and self-discovery. As the series progresses, she becomes more integrated with the crew and forms meaningful relationships, ultimately breaking away from the cold and distant persona often associated with Vulcans.
In conclusion, T'Pol, the Science Officer and First Officer of the NX-01 Enterprise in Star Trek: Enterprise, stands out as a captivating character. Her internal struggles, as she navigates the challenges of space exploration and her own Vulcan values, make her a fan favorite. If you're a Star Trek enthusiast or simply curious about the show, be sure to check out Uni2Noticias for more exciting news and articles. Dive into the captivating world of Star Trek and stay informed with us.
Si te interesa este artículo y quieres mantenerte al día con las últimas noticias, no dudes en explorar nuestras otras secciones en Uni2Noticias. Continúa informándote con nosotros.